EIN Presswire | Newsmatics
Allied Entrepreneurs announces a free forever business networking service & site
News provided by
EIN Presswire
Jan 31, 2023, 2:46 PM ET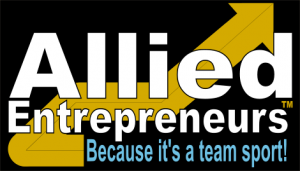 This is Allied Entrepreneurs logo.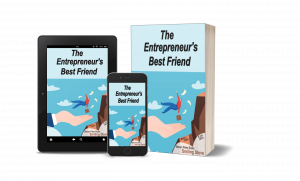 The promotional picture showing the cover of The Entrepreneur's Best Friend as a book or on an electronic device.
Allied Entrepreneurs realized that no free website platforms existed to enable & support both local & global business networking events, so they created one.
DEMORESTVILLE, ON, CANADA, January 31, 2023 /
EINPresswire.com
/ -- It was in 2021 that the co-founders launched AMA with great anticipation. They were excited because they felt they had created a
business networking
organization that would help many entrepreneurs with their individual struggles to attract new customers, clients, patients, fans or followers.
They felt AMA would be attractive to almost any entrepreneur, but it just did not turn out that way. And the founders did not understand. Why didn't it work?
There were several reasons. Without getting into them all, networking with people across the country or the planet is fantastic if your business services any marketplace. But, if an entrepreneur is focused locally or regionally, they should put their efforts into an appropriate business networking group, preferably one that meets regularly.
There are all kinds of reasons why various businesses are ill-suited to National or International markets. Lawyers, Insurance and Real Estate Agents usually need to see clients or are licensed in only one State, Province or Territory. Knowing that, how do you invite a realtor in Florida to join a Business Networking group based in the 'burbs of Philadelphia?
It is also tough to convince an entrepreneur with a retail store in the Philadelphia area that they will gain business from the numerous members they met during a virtual meeting who live in Ireland!
Then there's the shipping of oversized items, like beds, which get shipped to regional distribution centers, then to a retail store, and only then to the buyer's home. Shipping large items directly to the buyer from a retailer out of the area is usually too costly, hence the need for local marketing.
These were just a few of the uphill battles faced by AMA.
If you were to create the rules of engagement for business networking and virtual networking meetings that contain local entrepreneurs, inviting the opposite too is far from ideal.
Local is critical for many reasons, which is why Steven Peter Burke (Smiling Steve), the co-founder of
Allied Entrepreneurs
, was not interested in the forerunner (AMA). He insisted that Vic Patalano, co-founder of AMA, rethink what he created. And that if Allied Entrepreneurs replaced AMA, it had to be quite different to attract most entrepreneurs.
Vic liked his ideas, and Allied Entrepreneurs was born almost instantaneously. And if you asked Smiling Steve, here are some of the things he would share about business networking:
"If you intend on a networking group including businesses that focus on local markets, you should not invite people to something like AMA, but you can interest them in Allied Entrepreneurs. By adding Pods (think Chapters but better) for regional and local areas, one organization can cover International, National, Regional and local business within one business networking organization, the first to do so."
"Yes, other business networking clubs and organizations exist that are locally focused or the opposite, but none have managed to serve both, at least not well, which was the main fault of AMA too. It wasn't structured correctly."
"Allied Entrepreneurs still keeps the entire membership in one database but now has separate online access points for the members of each local and regional Pod. The answer was simple."
"Allied Entrepreneurs is the only source for business networking that works for every entrepreneur. And we made it even better by making it free!"
If entrepreneurs update their membership with complete details about their company, their membership will remain active indefinitely. And the database will promote the members online for free, forever!
Quite an offer.
Even more interesting is the Pods from Allied Entrepreneurs. Anyone can request to be a Pod Leader and start a Pod for free, as long as there is not another conflicting Pod locally or regionally.
Each Pod gets a unique web page showing the members of that Pod alone. And that type of support does not exist for free from any other supplier!
Could it get any better? Yes. Allied Entrepreneurs also provides free training on how to start and run your own business networking group with their system. It really is easy.
Why should entrepreneurs commit time to business networking? Because it not only generates business on its own but fits with the single best form of marketing —networking and marketing literally need each other to be done correctly. And you can understand why and get examples of how to do it effectively by reading The Entrepreneur's Best Friend, a twenty-thousand-word eBook, available for free to all members!
Yes, a professional marketing manual comes with membership. And it is nothing like anything else that is published because the concept could be fully understood by a 10-year-old while being almost unknown to entrepreneurs.
Simple, yet it works.
As long as you become proficient at business networking, your marketing can be far more effective than anything your competition does. So, the question is, do you want an advantage over your competitors? If yes, join Allied Entrepreneurs!
After you join, you will get a link to the book. Download it and take 27 minutes to read the first two chapters, then you will begin to see how building your business is not tied to the economy but to what you know about marketing and how effective you are at building relationships with other entrepreneurs.
Here is the link to
register for free
at Allied Entrepreneurs.
Attached is an image of the eBook; The Entrepreneur's Best Friend.
Steven Burke
Allied Entrepreneurs
+ +1 647-967-7366
smilingsteve@alliedentrepreneurs.com
NOTE: This content is not written by or endorsed by "c", its advertisers, or Nexstar Media Inc.
For inquiries or corrections to Press Releases, please reach out to EIN Presswire.