QUEENS – The ceremonial first pitch at the Mets-Giants wild card playoff game was thrown out by a special New Yorker: the son of fallen FDNY deputy chief Michael Fahy.
In an emotional moment in front of thousands of cheering fans at Citi Field, Fahy's 11-year-old namesake son took the mound and threw a fast one toward home plate.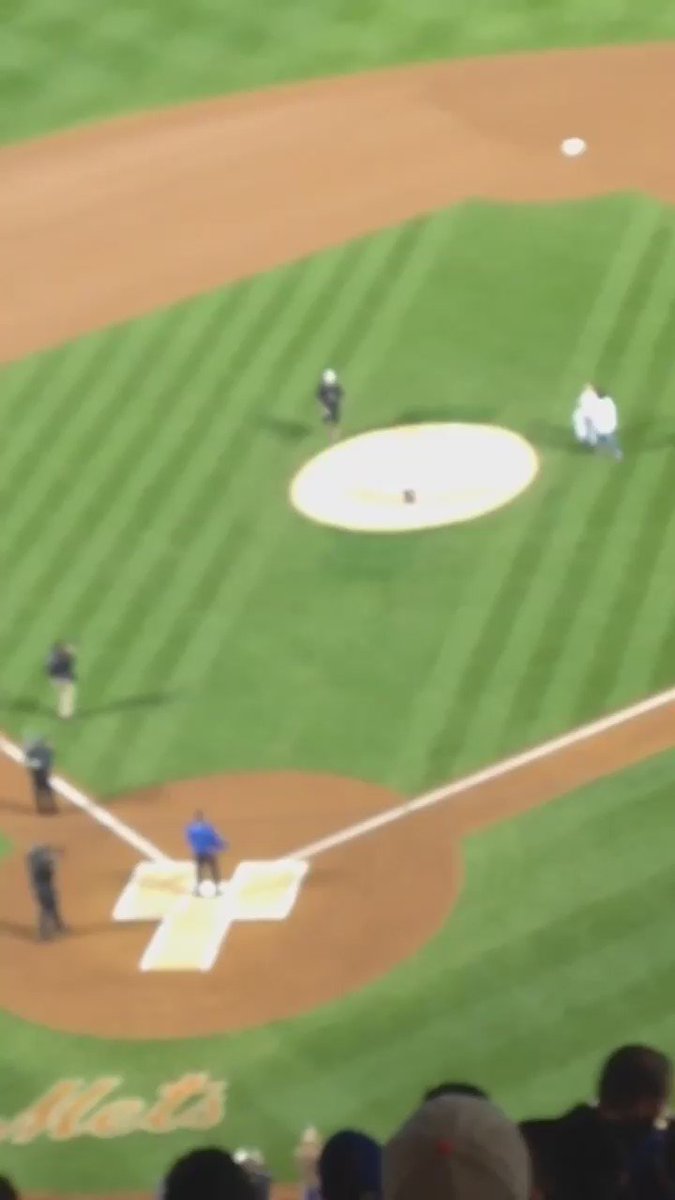 He was joined on the field with his mother and two siblings for a moment of silence to honor the fallen hero.
Mayor Bill de Blasio, who also attended the game, thanked the Mets for their gesture.
Fahy, a 17-year veteran of the FDNY, was killed by debris in a house explosion.  Authorities say a tampered gas main may be to blame. They're looking into whether the building was used to grow marijuana.
Two people have been arrested in connection with the explosion.
As for the Mets, their playoff run ended early as the Giants beat them 3-0 in the lone NL wild card playoff game.